Stating the obvious: cancer takes an enormous toll on the sick individual and their family. Being stretched financially and every other way-emotionally, physically, spiritually and everything in between-may make the idea of a vacation a low priority. Yet downtime is important.
But what if the vacation were free? There are organizations that have made it their mission to provide needed respite to those affected by cancer. Here is a short list with links to a few that we have found.
Harmony Hill


Harmony Hill provides three-day Cancer Healing and Surviving Retreats at their facility in Union, Washington. The curriculum includes yoga, meditation, art, guided imagery and support. They provide a variety of retreats like family retreats, couples retreats, metastatic cancer retreats to name a few. Lodging, meals, and curriculum are free.
Reel Recovery
Reel Recovery is a national non-profit founded in 2003 that provides free fly fishing retreats for men who are living with cancer. Retreats are held all over the US-Colorado, Utah, Missouri, and New Jersey for example.  There is also a retreat in New Zealand.  Be sure to look at the list here.
Casting For Recovery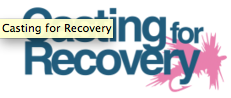 Like Reel Recovery, Casting For Recovery is a fly fishing centered program.  The retreats are for women with breast cancer.  Retreats are held all over the US. Medivizor featured Casting For Recovery in a blogpost called "Breast Cancer Patients Get Hooked".
River Discovery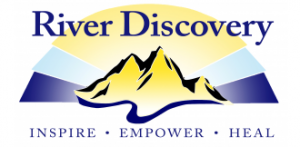 Located in Idaho,  River Discovery offers adventures to adults and teens with cancer.  Although other trips wee listed in previous years, the 6-day Salmon River trips for adults and teen cancer survivors is the only one posted for 2016 at this time.
Wind River Retreat

The Wind River Retreat is located in the Blue Ridge Mountains in Tryon, North Carolina.  Men and women living with any cancer who are in treatment or completed treatment can attend.  The retreat gives priority to people with advanced cancers.   They accept applicants from other states but most of the people who attend are from North Carolina.  Tai Chi, meditation and hiking are some of the retreat's offerings.
Resilience Racing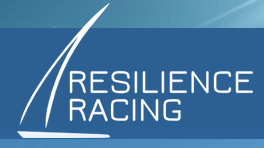 For those who are interested in sailing, even if you don't have any experience, there is a program in the San Francisco area called Resilience Racing.  All cancer survivors can participate.
First Descents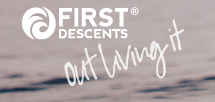 First Descents  provides a free week long outdoor adventures for young adults (ages 18-39) and has started a new program for people 40-49.  The adventure activities are kayaking, surfing and rock climbing and no experience is necessary.  The adventures are held all over the US and are free to participants.  They offer travel scholarships.
The organization has also developed weekend introductory programs called FDi which are affiliated with medical centers.  These are free to young adult cancer fighters and survivors.
Little Pink Houses of Hope
Little Pink Houses of Hope provides free week-long beach retreats for people with breast cancer and their families.  The beach retreats are held in North Carolina, South Carolina, Alabama, Delaware, Florida, and California.  Each family stays in a beach home donated for that week.  The refrigerators are stocked with drinks and breakfasts for the week.  Lunch and dinner are eaten together with other families who are also spending the week at the beach.  The family can participate in daily activities that have been donated by  the local community.
Stowe Weekend of Hope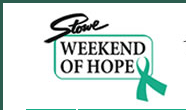 The Stowe Weekend of Hope offers a retreat weekend for cancer survivors and their families.  It is an annual event located at Stowe, Vermont.  Hotels donate rooms for the survivors and families. First time attendees can go for free.
The Family Cancer Retreat


The Family Cancer Retreat occurs twice a year in New Mexico. These three day retreats are free for cancer patients and their families. The focus is on education with past sessions titled, "You've Completed Treatment – Now What?" and "Meditation, Yoga and Creativity Workshops." Activities are provided for children and teens as the patient and caregivers attend sessions.
Camp Mak-A-Dream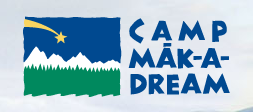 Camp Mak-A-Dream, located in Missoula, Montana, provides free four and five-day retreats for all ages with cancer.  The camps for adults are women only: women with any cancer and women with ovarian cancer. Activities include yoga, zip line and art therapy with field trips to Missoula Farmers Market and the historic area.
All of the organizations described above utilize volunteers and donations of time, money and housing, to make these retreats possible. If you know of other free opportunities for vacation or retreat for people affected by cancer, please share it with others here in the comments.