After November 1st, the retail world starts decorating and promoting Thanksgiving and the December holidays of Hanukah, Christmas, and Kwanzaa, New Year's Eve as well as other religious and secular hallmarks. If you celebrate Three Kings Day, the holidays may not end until after the 12th day of Christmas, January 6th.
What if you don't feel ready for "the holidays"? Is that okay?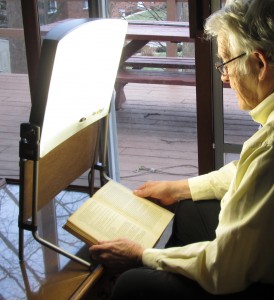 The short answer is YES! Emphatically yes!  There are many reasons for these holidays to bring you down.  One reason we often forget is that–for those living in the Northern Hemisphere–November, December and January holidays coincide with the shortest days of the year. During this time, people can be affected by reduced sunlight. Seasonal Affective Disorder or SAD is a real condition that can occur and recur as sunlight decreases and temperatures drop.  Although it is less common in areas where snow is on the ground, it still causes fatigue, irritability, poor sleep and trouble concentrating.  Let your physician know if you experiencing these symptoms. Light therapy or medications can be prescribed to deal with SAD.
But SAD may be only part of the problem.
Dealing with Holiday Expectations
In a previous post, we shared the tactics that members of the breast cancer twitter community #BCSM use to make it through the holidays. For people with chronic conditions, the holidays may be especially hard.
Thanksgiving, as a holiday historically bound to harvest-time, is difficult for people with food issues.  From food allergies, gluten intolerance, celiac disease, chemotherapy side effects, diabetes and gastroparesis, there is a wide spectrum of conditions that interfere with enjoying food.  And people affected by those conditions can be left out of the celebration.
As Melissa VanHouten, writer of the post Gastroparesis: Another "But You Don't Look Sick Disease, tweeted recently
A1 In #Gastroparesis community, #Thanksgiving is difficult b/c it centers around food, & we either cannot eat or are very limited. #c2pchat

— Melissa VanHouten (@melissarvh) November 16, 2016
As Melissa states in her blogpost on this subject, "Thanksgiving can be a harsh reminder of our former lives."
With those former lives comes expectations: your expectations and those of your loved ones. There are many expectations around the holidays.
o Celebration: You are expected to feel like celebrating.
o Family and Friends: You are expected to be with family and friends.
o Traditions: You are expected to re-create the traditions of your childhood or from an earlier time before your "new normal."
o Energy: You are expected to have the energy to "do the holidays."
Holiday expectations may, in fact, make you feel very alone and lonely. But you are not alone in these feelings. Many people share this experience during the holidays.
The Importance of Self-Care
Melissa notes in a blogpost titled, Gastroparesis: Surviving Thanksgiving, "it is perfectly acceptable and polite to make others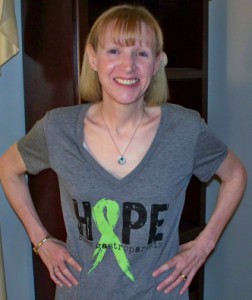 aware of your condition. Do not be shy about your needs."  This is valuable advice.
For those dealing with food issues who are going to someone else's home, she offers these tips:
"Bring your own safe foods/nutrition or "eat" before"
"Talk about restroom arrangements [with your host or hostess] in advance"
Ask for "places away from the crowd where you can rest or be alone if you are feeling unwell."
Food does not have to be the center of the celebration.  For example, try "The Great Thanksgiving Listen."  This StoryCorp project is an effort to engage youth in recording conversations with their elders.  It could be an opportunity to share memories that may not be preserved otherwise.
Another option-although perhaps not as fun- is to create a family health history.  Sharing this knowledge among family members can save lives.  [Lori M. Berlin of the Male Breast Cancer Coalition's story is an example.]
Or as Melissa suggests "encourage a gratitude discussion."
Here are a few other tips for the holidays:
Determine what the core meaning of traditions are
Set your boundaries
Play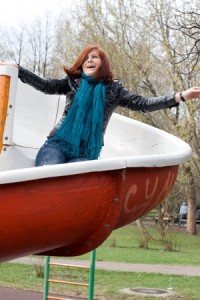 Make one of your goals of the holiday season to celebrate joy by playing.   As adults, we forget how to play. Adding play is part of self-care.  Adding play that is just for you is a way of setting boundaries, making yourself a priority and doing something for you.   It's important to find your own comfort zone.   Play might be reading recipe books, blowing bubbles or playing a card game. How long has it been since you slid down a slide or put yourself on a swing? Some people play by drawing…perhaps you could try something that you haven't ever done before, like knitting.
Perhaps in order to make it through the holidays, you need to cut back.   You may need to change your routine or do something different.  Share your needs and feel no shame.
Buy a joke book.  Look at comics.  Watch a silly video. Do anything you can to add laughter to your days.
The Bottom Line
The main message is that you will have a more health-filled, happier experience with the holiday season if you can take back control over this time.  Please do.
We wish you a happy Thanksgiving and healthy holiday season!