The northern hemisphere is experiencing all that autumn brings–colors in reds, golds, purples, browns and orange. Leaves, squash, corn, potatoes and pumpkins  are the flowers of fall.
Potatoes, first cultivated by the Incas, are now one of the largest food crops worldwide.   To celebrate autumn we are sharing another recipe by Holly Clegg called Easy Potato Soup from her book Eating Well Through Cancer.
Easy Potato Soup
Soothing for Sore Mouth from Cancer Treatment from Eating Well Through Cancer  (cancer recipe-sore mouth chapter)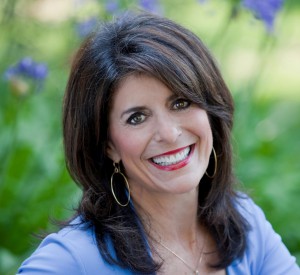 Sometimes during chemo, you are left with a sore mouth and it is difficult to swallow.  My Easy Potato Soup from my cookbook, Eating Well Through Cancer, is a creamy, soothing soup that starts with frozen hash browns, no potato peeling required! Stick with softer and easy to swallow foods like pastas, pudding, cooked cereals or cream soups.  Try serving this soup at room temperature, lukewarm or just cool as that can be easier on a sore mouth.  If you feel better, you can add condiments such as green onions, turkey bacon or cheese.  Best of all, my Easy Potato Soup is a favorite soup recipe that I make year round that everyone always enjoys.   For more easy, healthy everyday recipes, visit: thehealthycookingblog or hollyclegg.com 
Easy Potato Soup Recipe
Starting with hash browns means no peeling potatoes which makes this an incredibly fabulous, yet simple soup.
MAKES 8 (1-cup) servings
PREP TIME 10 minutes COOK TIME 20 minutes
Ingredients
6 cups frozen hash brown potatoes, partially thawed
6 cups fat-free chicken or vegetable broth
1 onion, chopped
1/4 cup all-purpose flour
1(12-ounce) can evaporated skimmed milk, divided
3/4 cup nonfat plain Greek yogurt
Salt and pepper to taste
Green onions, cheese, turkey bacon, optional toppings
 Instructions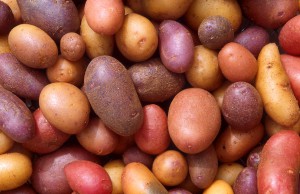 1.  In large nonstick pot, combine hash browns, broth, and onion; bring to boil, reduce heat, and cook, covered, 8-10 minutes.
2.  In small bowl, whisk together flour with 1/3 cup evaporated milk. Add to potato mixture with remaining milk.  Bring to boil, reduce heat, and cook, stirring, 5 minutes or until thickened.
3.  Remove from heat and stir in yogurt; don't boil after adding, stirring until well combined.  Season to taste.
Nutritional information per serving:
Calories 256 kcal, Calories from Fat 2%, Fat 1 g, Saturated Fat 0 g, Cholesterol 2 mg, Sodium 1051 mg, Carbohydrates 51 g, Dietary Fiber 4 g, Total Sugars 10 g, Protein 13 g, Dietary Exchanges: 3 starch, 1/2 fat free milk
For more easy, healthy everyday recipes, visit thehealthycookingblog or hollyclegg.com
Gratitude unlocks the fullness of life…It can turn a meal into a feast, a house into a home, a stranger into a friend. –Melody Beattie