A recent Pew Research Center survey indicates that in just 3 years the number of adults caring for an adult or child with serious illness has grown from 30% in 2010 to 39% in 2013.
Many of them are involved in e-caregiving. Yet, like so many, Catherine Rose didn't know until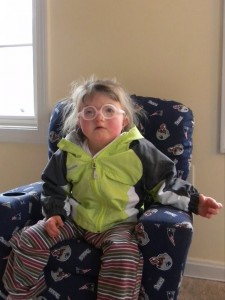 2010 that she had been an e-caregiver.  "I always felt that I was really bossy and unpleasant at the hospital because I was so out-spoken."  In the first part of this post, we shared some of the motivators to her e-caregiving.  Her  8 year old daughter, Alexis, is visually impaired, deaf and has a medically complicated history. The family's story includes failures of  healthcare  providers to diagnose serious and life threatening conditions.  A friend who is a nurse reviewed Alexis' records after she was home from one hospitalization said, "You do realize that Alexis almost died during surgery?" Catherine did not know but decided from that point on that she had to be the person in charge of Alexis' care.
Since discovering that she "was just an "e-Patient" for Alexis," Catherine has been energized to make change happen. She speaks at conferences, produces webinars and shares her family's story.  She's also using her engineering degree to make a difference.
Engineering and E-Caregiving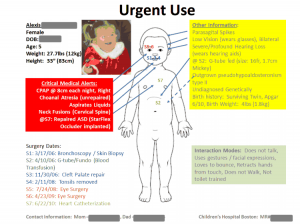 Catherine uses her project management and engineering skills in a number of ways.  For example,  because Alexis is non-verbal and has high threshold for pain, Catherine has created a guide  or "color by numbers chart" to help others who don't have access to her voluminous medical record figure out what might be wrong with her.
In addition, Catherine now works for Philips Healthcare. "It's exciting to be part of a company who is making a difference in people's lives – with an aspiration to improve 3 billion lives by 2025. I was driven to use my observations to make products and services better for kids like Alexis," she relates.
For example, Alexis needs support to continue breathing properly while asleep. CPAP or continuous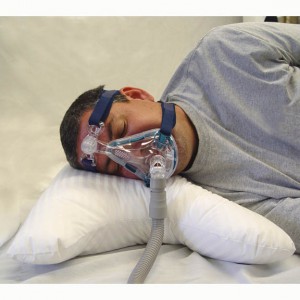 positive airway pressure, is a treatment that uses mild air pressure to keep the airways open. Unfortunately for Alexis and other children and adults with obstructive sleep apnea the masks that are typically worn can be knocked off in sleep, or interfered with by a person who does not understand their use. If someone cannot use CPAP, having a tracheotomy is the next step.
Tracheotomies are incisions in the neck and trachea where a tube is placed to get air to the patient. It can be difficult to maintain, may become infected and may interfere with swallowing and speech.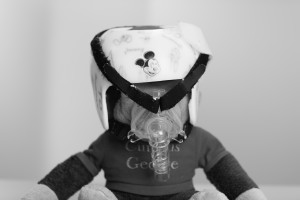 Catherine's observations and understanding of Alexis informed her design of a new interface for CPAP. In 2011, Philips patented the invention created by Catherine and Matt which improves CPAP for patients like Alexis including a helmet and stabilizer.
"The solution to difficult challenges comes from collaboration."
Then in September 2013, the company rolled out LightAide, another device inspired by Alexis. Catherine explains, "I brought Alexis to the Philips ColorKinetics showroom to see if she would respond to the color-changing LED lights installed there. Alexis was captivated by them!  I realized that vibrant lights may help her engage in the world."
Philips provides their engineers with opportunities to work during "free" innovation time.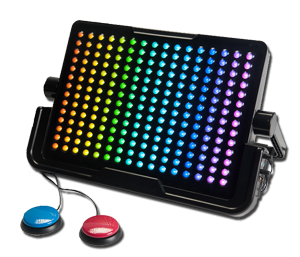 The ColorKinetic engineers were "sold on the idea" working during free time and weekends for a year and a half on Catherine's proposal of a portable lighting device that includes 224 multicolored LED lights and oversized switch buttons," called LightAide.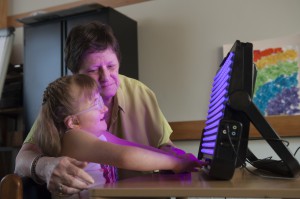 "LightAide is adaptable to the needs of the learner, having activities ranging from color identification to basic math skills, using switches manageable for little hands with limited motor skills….I approached Philips Healthcare CEO and asked him for the funding. Fortunately, the leadership team believed in the product and allowed us to move forward."
Catherine is now the senior product manager for LightAide and supports development, design and sales.
All We See Is Possibility
"As a parent to a deaf blind and non-verbal child, I have to be her voice for compassionate care. I have to interpret her body language into meaningful language for doctors and health professionals. I am constantly seeing the world from Alexis' eyes."
Creating a team of healthcare providers, friends and family who are positive and see the possibility for Alexis is key to Catherine and Matts caregiving. Implementing possibility into her life and the life of others is a challenge all e-caregivers share.
Perkins School has been involved with LightAide and is selling the product as well.
Based on #HCHLITSS Tweet chat