Two of our most popular previous blog posts described free vacation opportunities for adults with cancer. Given the uncertainty of the past two years, we thought it was time for an update. Here is a short list of organizations that have made it their mission to provide needed respite to those affected by cancer. Each has been verified to have offerings in 2022.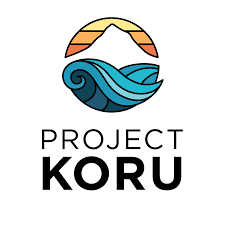 Camp Koru is an outdoor adventure camp, held in Maui or Oregon, that helps young adult cancer survivors heal and overcome their fears through outdoor experiences. The week is spent learning a new sport, accessing deep vulnerability, exploring the outdoors, and more, all while connecting with fellow survivors.
Camp Mak-A-Dream, located in Missoula, Montana, provides free four and five-day retreats for all ages with cancer, as well as their siblings, families, and caregivers. The adult camps are for women only: women with any cancer and women with ovarian cancer. Activities include yoga, zip line and art therapy with field trips to Missoula Farmers Market and the historic area.
The camp advises that they are "working on plans for what the 2022 season might look like," so they are providing a 2022 draft schedule. Please check back with their website frequently for updates.
Casting For Recovery is a fly fishing centered program providing retreats for women with breast cancer. Retreats are held all over the US. Medivizor featured Casting For Recovery in a blogpost called "Breast Cancer Patients Get Hooked."
Applications for most of the 2022 season's retreats are now posted. As additional retreat details are confirmed, they will be added, so those interested should check back periodically.
Dream Foundation provides wish fulfillment for adults with cancer who are terminally ill with a life expectancy of a year or less. "Dreams" are not necessarily travel, but requests must meet certain conditions.
Epic Experience provides free week-long outdoor adventures for adults of all ages diagnosed with cancer. The diagnosis could have been recent or one from 10 or 15 years ago. Located in a 250-acre dude ranch in Arvada, Colorado, campers are taught how to kayak in the summer and snowshoe or ski in the winter.
The Family Cancer Retreat occurs twice a year in New Mexico. These three day retreats are free for cancer patients and their families in New Mexico. The focus is on education with past sessions titled, "You've Completed Treatment – Now What?" and "Meditation, Yoga and Creativity Workshops." Activities are provided for children and teens as the patient and caregivers attend sessions.
This spring, they anticipate an in-person retreat, April 22-24.
First Descents provides free, week-long outdoor adventures for young adults (ages 18-45) impacted by cancer and multiple sclerosis, caregivers, and healthcare workers. The adventure activities — kayaking, surfing and rock climbing — require no experience. Adventures are held all over the US and are free to participants. They offer travel scholarships.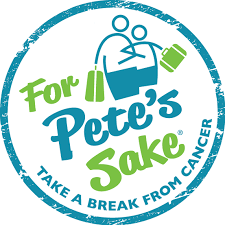 For Pete's Sake Travel Respite Program provides adult cancer patients, their caregivers and their children with an opportunity to spend time together in an environment away from their home. Nominated families are invited to spend five nights/six days at Woodloch Resort in Hawley, PA. Accommodations are provided for the patient, primary caregiver, and children of the patient. FPS covers expenses related to the respite, including transportation costs.
Through June 2022, monthly respites are held at the Hawley, PA location. In the future, locations from partners, RV on the Go, and other resorts in PA, VA, NJ, CT and ME will be added.
Harmony Hill provides three-day Cancer Healing and Surviving retreats at their facility in Union, Washington. The curriculum includes yoga, meditation, art, guided imagery and support. They provide a variety of retreats like family retreats, couples retreats, and metastatic cancer retreats. Lodging, meals, and curriculum are free.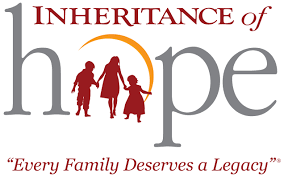 Inheritance of Hope serves young families facing a parent's terminal illness by providing retreats and "Hope at Home" weekends as well as monthly support groups. This service is limited to families with children 18 or under where one of the parents has a terminal illness.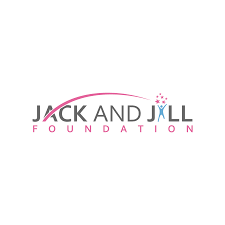 The Jack & Jill Late Stage Cancer Foundation offers all-expenses-paid prescribed trips for families that have been referred by major oncology centers, "giving children who will lose their Mom or Dad to cancer a time to create memories as a family."

Kick Cancer Overboard: This organization provides free cruises to New Jersey residents who are affected by cancer. Kick Cancer Overboard sells spaces on cruises to healthy people and raises money to fund free cruises for cancer patients and the people accompanying the patient.
The application process is limited to New Jersey residents.
Little Pink Houses of Hope provides free week-long beach retreats for people with breast cancer. Participants must be ambulatory and have undergone treatment for breast cancer within the past 12 months. The beach retreats are held in North Carolina, South Carolina, Alabama, Delaware, Florida, and California.
Reeling and Healing Midwest is a fly-fishing weekend retreat for women of any age with cancer, whether in or out of treatment. The lodging, lessons and meals are included. However, transportation costs as well as a $30 registration fee and 1 day fishing license are not covered. Spouses are not allowed to attend but female family members may also come along as participants.
Reel Recovery is a national non-profit founded in 2003 that provides free fly fishing retreats for men who are living with cancer. Retreats are held all over the US, including Colorado, Utah, Missouri, and New Jersey. There is also a retreat in New Zealand.
The 2022 retreat schedule is posted here.
River Discovery, located in Idaho, offers adults and teens with cancer an opportunity to engage in experiences in the great outdoors. River Discovery adventures include 1-day to 6-day river adventures, paddle board sessions, and survivor and co-survivor retreats. River Discovery contracts with a licensed outfitter to provide professional guides and high-quality rafting and camping equipment.A medical release from a physician is required for all activities.
Participants are picked by lottery. Entry forms for 2022 programs are open through March 31st. Additional financial aid for travel may be available on a need-based request.
Stella's Wish Foundation is dedicated to granting wishes for adults with Stage 4 cancer. The wishes that have been granted range from redecorating a bedroom to a cruise with family to a trip to meet a celebrity or see family.

Waves of Grace provides beach vacations for cancer patients and their families.
Waves of Grace covers the cost of everything from travel to medical equipment rental to meals and entertainment. Their desire is for the trip to be fully expense-free. Families that are residents of the southeastern United States can be nominated to receive a vacation.
Waves of Grace hopes to expand their availability and is looking for beach home owners interested in offering their property for use.
Wind River Retreat is located in the Blue Ridge Mountains in Tryon, North Carolina. Men and women who are residents of North or South Carolina living with any cancer who are in treatment or completed treatment can attend. The retreat gives priority to people with advanced cancers. Tai Chi, meditation and hiking are some of the retreat's offerings.
While there are no in-person retreats over the winter or spring due to Covid-19, Wind River encourages interested North and South Carolina residents to sign up for the newsletter because programs are added regularly.
If you are aware of any other free respite opportunities for adults who have been affected by cancer, please let us know by commenting below.