"The best and most beautiful things in the world cannot be seen or even touched – they must be felt with the heart." ~Helen Keller
Heart and Soul
Perhaps the idea that the soul resides in the heart comes from its constancy.  Our hearts start to beat in the womb at around 6 weeks.   Usually parents-to-be can hear it at their 3 month prenatal visit when their obstetrician will use a fetal Doppler.  Fetal hearts race at 120 to 160 beats per minute.
Newborns have a heart rate of between 100 and 150 beats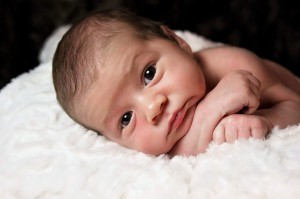 per minute.  That's pretty fast, but it's necessary.  Growing cells use up enormous amounts of oxygen and energy, as well as producing carbon dioxide and waste.  The heart works overtime to insure that cells receive the nutrients they need and release the wastes they don't.  Another reason newborn hearts beat faster is because of size; their skin to tissue ratio is larger that adults (newborns just don't have enough "meat on their bones") so they lose more heat to the environment than adults.
That rhythm, set before birth, moves our own private sea throughout the body. The watery portion of blood is likened to a private ocean because its salt and ion composition is like the oceans of earth. Through blood, every cell in the body communicates with each other.   When something goes wrong with the heart or there's an interruption in the communication between all those cells, you know it.   That's why February has been set aside to increase awareness of the heart and to learn how to keep it and the whole circulatory system healthy.
"A good head and a good heart are always a formidable combination." ~Nelson Mandela 
Coronary Health
Cardiovascular disease is the leading cause of death worldwide.  17.3 million people die each year from this.  In the U.S., one in every 3 deaths are caused by heart, vascular disease or stroke.    Almost half of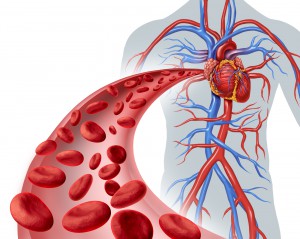 all African American adults have some form of cardiovascular disease.
[For more on Coronary Heart Disease see Do You Know the Low-Down On Coronary Heart Disease?]
First Scientific Statement on Women's Heart Health
The leading cause of death for women living in the US is heart attack. In fact, each year coronary heart disease affects 6.6 million women.    In the January 25, 2016 journal, Circulation, the American Heart Association made their first scientific statement on heart attacks in women.
The statement notes three differences in the way women and men experience heart attack (also called MI or myocardial infarction):  1) in presentation, 2) in functional changes that occur as the coronary heart disease develops and 3) in outcomes of having the disease.
Presentation
The classic symptoms for heart attack are actually classic for men. Men are more likely to have chest pain and pain in their left arm.  Women are more likely to experience "upper back, arm, neck, and jaw, as well as unusual fatigue, dyspnea, [difficult or labored breathing] indigestion, nausea/ vomiting, palpitations, weakness, and a sense of dread." Because of this, women may not realize that they are having a heart attack and if they do go to the doctor, their symptoms may be ignored.
Functional Changes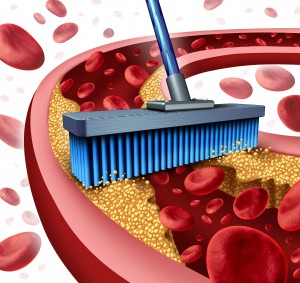 Development of cardiovascular disease seems to be different between men and women.  One difference is that there is more involvement of smaller blood vessels "microvascular disease" in women than in men.
Additionally, although most fatal heart attacks are caused by plaque rupture and erosion,  more of these heart attacks resulting from this disease process, occur in men (76%) than in women (55%).
Another cause of heart attacks, spontaneous coronary artery dissection (SCAD) is also found more often in women than in men.
[Read more about Spontaneous Coronary Artery Dissection (SCAD) and an organization (SCAD Alliance) helping people with SCAD connect and understand SCAD.]
Outcomes
The AHA scientific statement describes factors which can influence treatment outcomes in women.  In the final analysis, they conclude that women are "under-treated" and thus have "worse outcome and increased rates of readmission," as well as subsequent heart attacks ("reinfarctions") and more deaths during the first year after their heart attacks.
The statement also notes that more women die, have heart failure or a stroke in their first 5 years after their first heart attack (47%) than men (36%).
Heart Disease Prevention
Many people are living with aftereffects of cardiovascular disease or stroke.  The American Heart Association has a treasure trove of information available to help people live in heart healthy ways.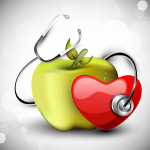 Their core efforts involve making changes in habits and becoming aware of these "Simple 7" measures: 1) being smoke-free and not smoking; 2) adding 30 minutes of physical activity to your life everyday; 3) eating a heart healthy diet; 4) maintaining a healthy body weight; 5) eating the right foods to control cholesterol; 6) understanding and knowing your blood pressure and using strategies to bring your blood pressure to below 80/140; and 7) staying in control of your blood sugar.
[Read more on checking your heart health here.]
Perhaps this is the message of February to "go with all your heart." To do that, take care of it well.