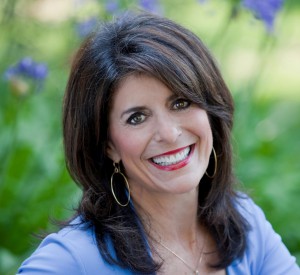 Holly Clegg shares another of her delicious recipes for the holidays.  Here's one from Eating well to Fight Arthritis  (inflammation recipe) called Stuffed Bell Pepper Bake To Fight Inflammation.  

 Anti-Inflammatory Foods
What's the big deal about anti-inflammatory foods? Certain foods can actually help ease arthritis symptoms.
Chronic, or prolonged, inflammation results in long-term tissue destruction and may be the underlying basis to hosts of chronic diseases such as cardiovascular disease, diabetes, and arthritis. Several nutrients may be specifically important in helping to reduce inflammation, such as the antioxidant Vitamin C.
Move over orange juice – did you know 1 cup of bell pepper provides 200% of your daily recommendation of vitamin C? Get your daily dose of Vitamin C with my hearty and satisfying Stuffed Bell Pepper Bake from my cookbook, Eating well to Fight Arthritis. No tedious stuffing peppers, but the same great taste and nutrition with no fuss!
For more easy, healthy everyday recipes, visit: thehealthycookingblog or hollyclegg.com
Stuffed Bell Pepper Bake
Who has time to stuff peppers? All the components and essence of a stuffed pepper combined in a simple, colorful, delectable dish.
MAKES 8 servings
PREP TIME 15 minutes  COOK TIME 20-25 minutes
Ingredients
1 pound ground sirloin
1/2 cup chopped onion
1 1/2 cups chopped red, green and yellow bell peppers
1 teaspoon minced garlic
Salt and pepper to taste
1 (14 1/2-ounce) can chopped fired-roasted tomatoes
1 1/2 cups instant rice, uncooked (try brown rice)
1 tablespoon Worcestershire sauce
1 teaspoon dried basil leaves
1 teaspoon dried oregano leaves
1 1/3 cups shredded reduced-fat sharp Cheddar cheese, divided
1 (15-ounce) can tomato sauce
Baking Instructions
1. Preheat oven 375°F. Coat 13x9x2-inch baking dish with nonstick cooking spray.
2. In large nonstick skillet, cook meat, onion, peppers and garlic 7-10 minutes or until meat is browned. Drain excess fat; season to taste. Stir in tomatoes, uncooked rice, Worcestershire sauce, basil and oregano.
3. Remove from heat, add 2/3 cup cheese, stirring to combine. Transfer to prepared dish. Spread with tomato sauce.
4. Bake 20-25 minutes, uncovered, or until rice is cooked. Sprinkle with remaining cheese and return to oven 5 minutes or until cheese is melted.
Nutritional information per serving:
Calories 230, Calories from Fat 27%, Fat 7g, Saturated Fat 3g, Cholesterol 42mg, Sodium 632mg, Carbohydrates 21g, Dietary Fiber 2g, Total Sugars 4g, Protein 20g, Dietary Exchanges: 1 starch, 1 vegetable, 2 1/2 lean meat
Terrific Tip: Use no-salt tomato sauce to lower sodium.