The American Cancer Society and the American Society of Clinical Oncology have joined forces to build guidelines that can be used to treat survivors of breast cancer by primary care physicians. This is great news because there hasn't been any standardized follow-up for those breast cancer patients that have undergone surgery, radiation and chemotherapy.
Breast Cancer Survivor's Blog About Long Term Effects
Survivors have been blogging about the trials of survivorship for some time. Many experience long-term consequences of their treatment; some experience a reduced quality of life because of these side effects of breast cancer treatment.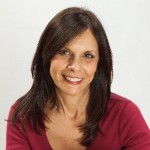 For example, AnneMarie Ciccarella started her blog Chemobrain Fog "as a means of me unclogging my brain." She has often written that her blog was to bring awareness of this disorder. She has had to reiterate that chemobrain is real. "I do have chemobrain, I defy anyone to challenge that statement.  My brain was physiologically damaged…I can no longer multi-task thanks to chemobrain." Her experience occurs in up to 75% of breast cancer patients while in treatment and 35% after treatment. Now there are guidelines that make chemobrain impossible to ignore.
Likewise, Nancy Stordahl of Nancy's Point writes of the many breast cancer treatment side effects she and others experience, including the "f word" for "fat." Around 62% of breast cancer survivors are overweight or obese according to the guidelines.
Changes in beliefs about their body image affect between 31% to 67% of breast cancer survivors. Beth Gainer has written about her struggles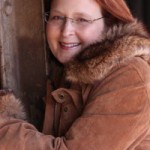 with her body image after breast cancer treatment here.
Here is a link to a blogpost on coping with peripheral neuropathy.  The Medivizor library contains articles on lymphedema and other side effects.
New Treatment Guidelines For Primary Care Physicians
A group of multidisciplinary experts in primary care, gynecology, surgical oncology, medical oncology, radiation oncology and nursing reviewed the literature through April 2015 to identify side effects of breast cancer treatment and create guidelines for care.
With around 3 million breast cancer survivors in the US, there is significant need for this help. The guidelines include care of women in the areas of
"1) surveillance for breast cancer recurrence, 2) screening for second primary cancers, 3) assessment and management of physical and psychosocial long-term and late effects of breast cancer and treatment, 4)health promotion, and 5) care coordination and practice implications."
Side Effects of Breast Cancer Treatment Infographic
Below is an Infographic of the specific breast cancer treatment side effects identified in the guidelines article on Table 5.   The guidelines explain that the risk of long term and late treatment side effects are related to factors like the treatment you go through-including the type of surgery, chemotherapy, hormone treatment etc,  the length of time and the dosages of the treatment, and your age while going through treatment.