What's A Mo?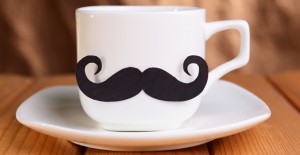 Worldwide, upper lips will be lost from this day through the next 30, as the mo takes over.  It's November 1st, the beginning of Movember, a fundraising effort for men's health that's been going on since 2003.
The Movember Foundation has supported awareness programs and scientific research on prostate cancer, testicular cancer and mental health with the $650 Million that's been raised over the past 11 years.
"Sitting is the New Smoking"
Since physical inactivity negatively impacts men's health, this year the Foundation adds a new goal: they've embraced the MOVE of Movember!  Now men can grow their mo while increasing, in whatever way possible, their activity level.  And, as the website states, "Mo Sistas, this is your time to shine. MOVE is your way to do something tangible for men's health."  Below is the video promoting the campaign.
In 2014, the U.S. arm of Movember brought in $20.2 million.  80% of what is donated goes to fund men's health programs worldwide. If you are interested in being a part of the Movember Movement, as a mo grower, a Move fundraiser, or as both, go to the Movember Foundation website and sign up.