Please Don't Say This
Facing mastectomy many breast cancer patients still hear something like this: "well at least you get a free boob job out of this."
Let's straighten this out right now. Breast reconstruction following breast cancer surgery is not a boob job. A boob job, commonly done to augment or at times reduce the size of breasts, is a chosen act.
Breast augmentation surgery involves using breast implants or fat, referred to as fat transfer breast augmentation, to increase the size of your breasts or restore breast volume that has been lost after weight reduction or pregnancy.

It can be done as an outpatient procedure. After breast augmentation, scars are often undetectable. Loss of sensation can occur in as many as 15% of women who have augmentation.
Breast Reconstruction
This is not the case with breast reconstruction. Breast cancer surgery, whether mastectomy or lumpectomy leaves scars and removes large amounts of tissue.
Breast reconstruction is a type of surgery for women who have had all or part of a breast removed. The surgery rebuilds the breast mound so that it is about the same size and shape as it was before. The nipple and the darker area around the nipple (areola) can also be added. Most women who have had a breast removed (mastectomy) can have reconstruction. Women who have had only the part of the breast around the cancer removed (lumpectomy) may not need reconstruction. Breast reconstruction is done by a plastic surgeon.
After surgery there is often chemotherapy and sometimes radiation. Radiation can damage skin, chemotherapy reduces the ability of the body to defend against infection. These factors impact the timing of reconstruction and may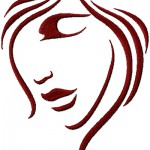 delay or prevent reconstruction.
Breast reconstruction can begin during removal of cancerous mass, by placing a temporary tissue expander during the surgery. This is not an option for all breast cancer surgery patients. Over a period of weeks are months, saline is injected into the expander. Finally another surgery must occur to remove the expander and put in the implant. This is the least difficult reconstruction. Many survivors describe different experiences.
The loss of nipple sensation is a strong possibility for women having mastectomy. This is because, often nipples are not preserved and/or so much muscle and nerves are taken out during cancer surgery.
There is hope. A pioneer in breast reconstruction, Dr. Rache Simmons, is working to change current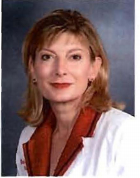 surgical practices. As Chief of Breast Surgery, Professor of Surgery and the Anne K. and Edwin C. Weiskopf Professor of Surgical Oncology at New York- Presbyterian/Weill Cornell Medical Center. Dr. Simmons is well known for her groundbreaking work on nipple-sparing mastectomy operation. Many of the mastectomies she performs save all the skin of the breast as well as the nipple areolar complex. This innovative process provides many patients with a more natural appearance. Perhaps her work will become the norm.
For the perspective of breast cancer survivors on this issue, please read Nancy's Point and Double Whammied as well as Diane Mape's explains in two different posts her experience on Today and again here where she discusses using the BRAVA external expanders treatment.
Have you ever had someone say to you "at least you got a free boob job"?
What did you say? What did you do? Do you think that posts like this one are needed for change to take place?